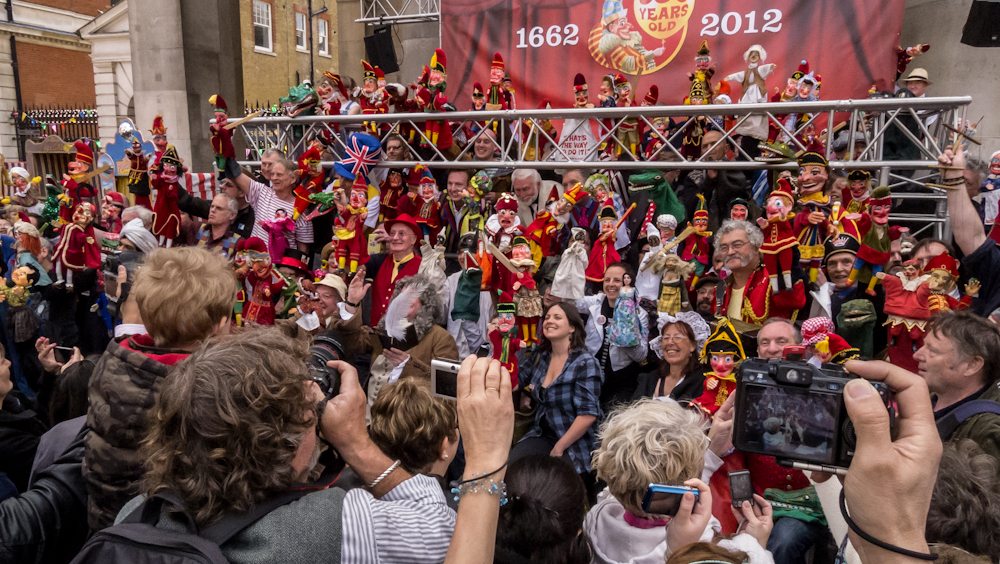 22 Aug

Punch & Judy 12th May 2012

Ah…. the English!!  Punch turns 350 years old and out they come in large numbers to celebrate, participate and watch.  There were probably a dozen or so puppet stages running, all with some pretty wacky versions of Punch and Judy shows.  Around 150 'professors' from all over the world gathered at St Pauls church yard in Covent Garden for a photo – which was apparently some kind of world record – and then everyone paraded around Covent Garden Market, led by the Bournemouth Carnival band playing in fine style.

The whole scene was completely ridiculous but great fun to watch !