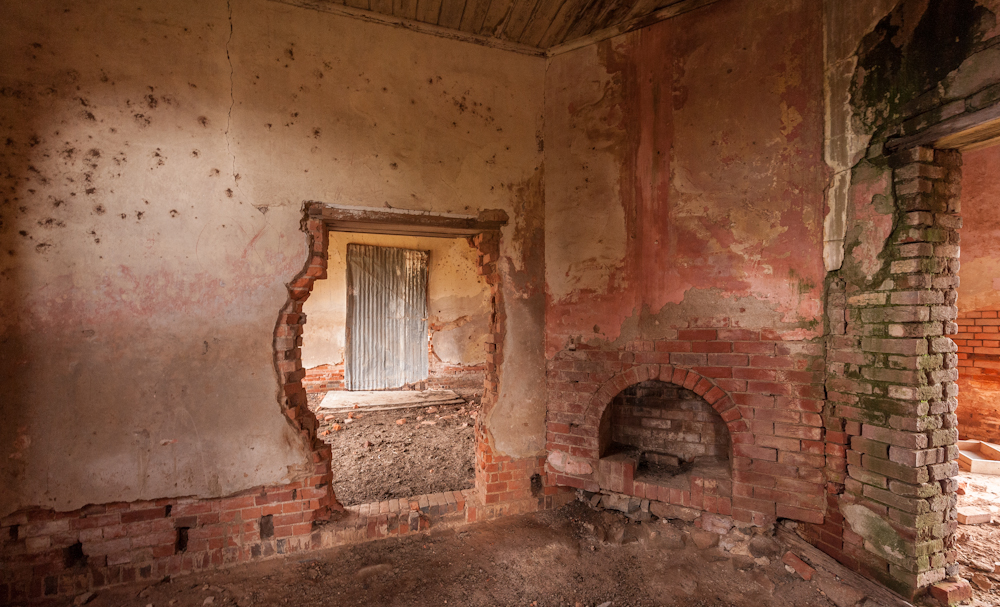 22 Aug

"Mon Reduit" 18th August 2012

It's great to be able to tread on some of your family history in the middle of a working sheep property in Yass NSW!  This image is the bones of "Mon Reduit" (My Retreat?), a house that was set up  by my great great grandfather, Fredrick Manton.   He built this house in 1832 and would have been one of the pioneer graziers of the area. From some research that Margaret Kaan has done (Australian Manton officiando) it seems he probably didn't stay there too long,  probably adopting the Manton motto 'celer et audax' (swift and bold) and went onto other business ventures in Sydney and Melbourne. Evidently he was a bit of a go-getter!

I have a great interest in heritage architectural photography so spending a short amount of time at this place, last week, was a real treat – the room proportions feel very good – and I'm going back there to spend an hour or 2 with a tripod in better light.

We could easily conjure up a romantic notion for this property today – with our easy transport, machinery and communications but I'm sure it would have been very different when Fredrick turned up there in 1831 with his 18 yo pregnant wife!!

George Bennett  (doctor, scientist, naturalist and explorer of the time) gave this description of the Manton's Farm (in part)

…the house being constructed on an elevated site, commands a fine picturesque view of the extensive plains or dales of Yass….This part of the colony appears valuable; the country for the most part open forest, with luxuriant pasturage and well watered….having a fine stream of water running through it, every facility for sheep washing is afforded him –a desideratum of the first importance in the colony, where wool forms the staple article, the settlers main prop, and the cleaner it is bought to market, of course the better the price can be obtained. The land about the farm, (as must be expected from all large grants) is composed of good and bad portion, but the former I believe preponderates.

 Later described in "The NSW Calender & GPO Directory" for 1835…. has an excellent house even at this distance from Sydney. Then continues – the land is found to be remarkably favourable to sheep pastures but the soil is so good being almost clear of timber that wheat may be raised without the labour of cutting stumping and clearing.